MANCHESTER UNITED have made some horrendous signings in the last decade
The club has spent absurd amounts of money in recent years to try to return to the glory days experienced under the great Sir Alex Ferguson.
But their scattergun strategy in the transfer market has yielded poor results and impressed very few, including manager Erik ten Hag.
The Dutchman recently said: "The club has bought an unimaginable number of players in recent years who have not been good enough.
"Most purchases have been average – and at United average is not good enough.
"United's shirt weighs heavily.
"Only real personalities, who can perform under great pressure, can play here."
Ten Hag's fresh criticism of his predecessors' transfer dealings got SunSport thinking of United's worst XI of transfers since Fergie's departure ten years ago.
See our selection below…
Manchester United's worst XI since Fergie's departure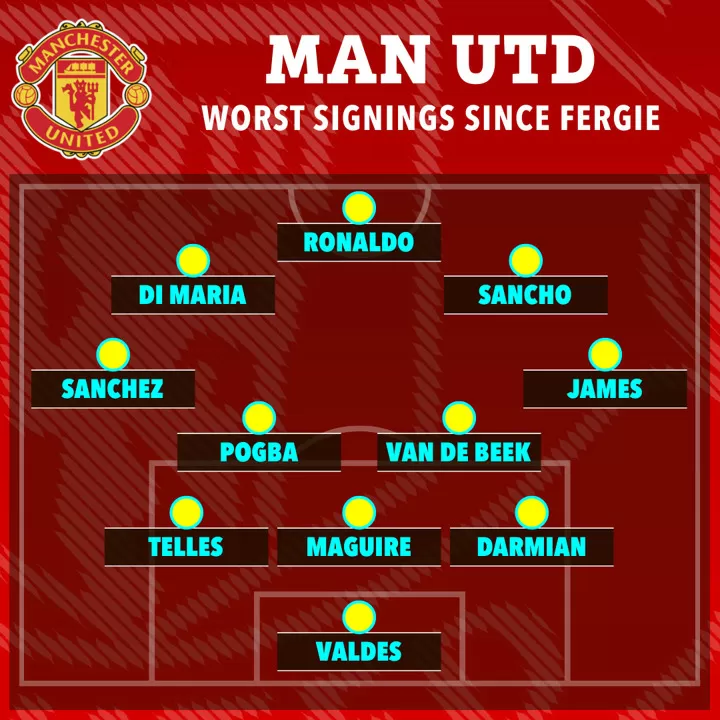 Victor Valdes
The former Barcelona stopper's arrival at Old Trafford in January 2015 wasn't surprising given he'd been rehabbing a knee injury there a few months prior.
But what was surprising was the fact he only made TWO appearances for the Red Devils before being farmed off to Standard Liege on loan and eventually permanently to Middlesbrough.
Alex Telles
Alex Telles was expected to give Luke Shaw a run for his money following an impressive debut after his £15million move in October 2020.
But the vulnerabilities he showed last year did little to impress Ten Hag, who opted to loan him out to Spanish big boys Sevilla for the 2022-23 campaign.
England international Harry Maguire's world-record move to the Theatre of Dreams from Leicester came with huge expectations.
But despite his valiant efforts, the centre-back has yet to prove he's worth the £80million the club splashed out to acquire his services – with lapses of concentration, poor positioning and reading of the game repeatedly being his downfall.
This season, he's found himself out of favour with even left-back Luke Shaw being preferred in the middle by Ten Hag.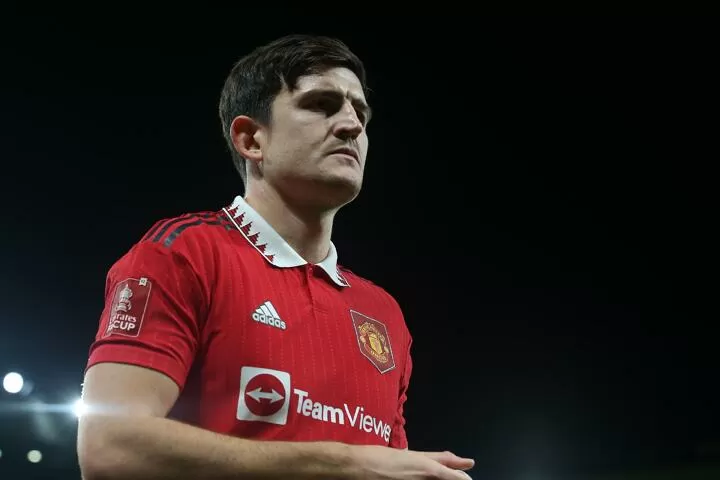 Matteo Darmian
Italy international Darmian showed promise during his early United career under Louis van Gaal but ultimately found himself cast to the fringes following the Dutchman's sacking.
Donny Van de Beek
Netherlands international Donny Van de Beek was one of the most sought-after midfielders when Ole Gunnar Solskjaer brought him to Old Trafford for £35million.
But the former Ajax man has yet to establish himself in the starting XI, making a paltry 60 appearances – a lot of which have come from the bench – in three seasons.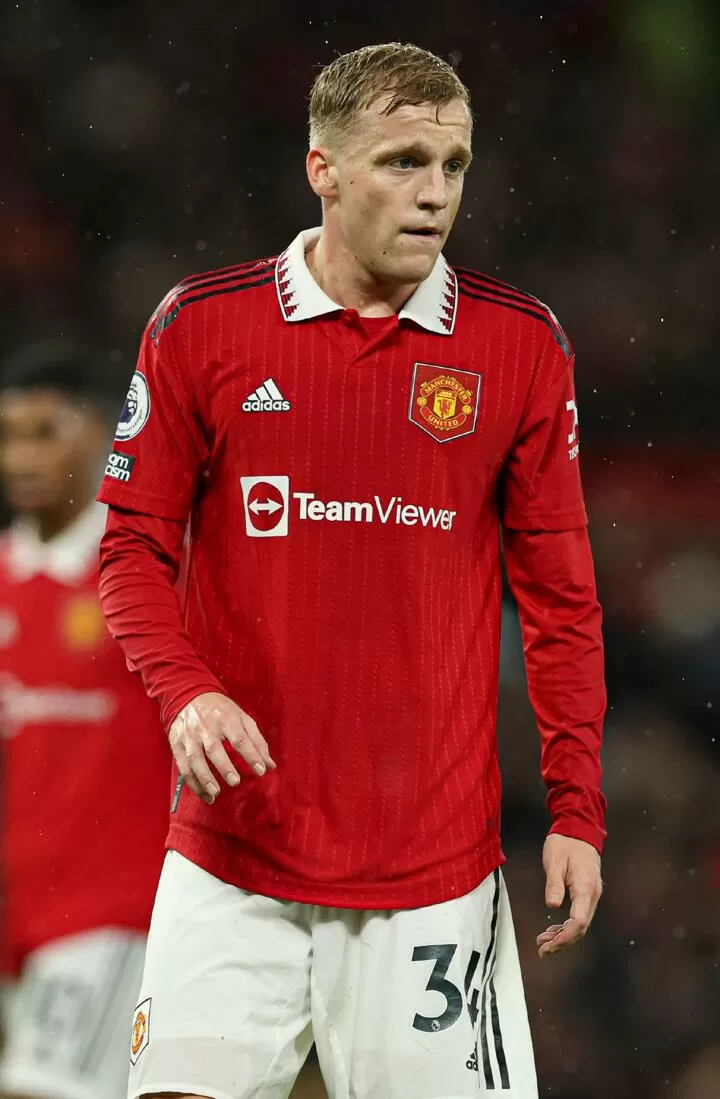 Dan james
Big things were expected of former wonderkid Dan James – especially when he scored on his debut in a 4-0 rout of Chelsea in August 2019.
But his shortcomings – namely his lack of end product – soon became evident and prompted the club to sell him to Leeds in the summer of 2021.
Paul pogba
United's record signing returned to Old Trafford in 2016 as one of the biggest and most-pursued players on the planet.
But sadly – and annoyingly – for Red Devils fans, the France star's moments of brilliance were too far and few between.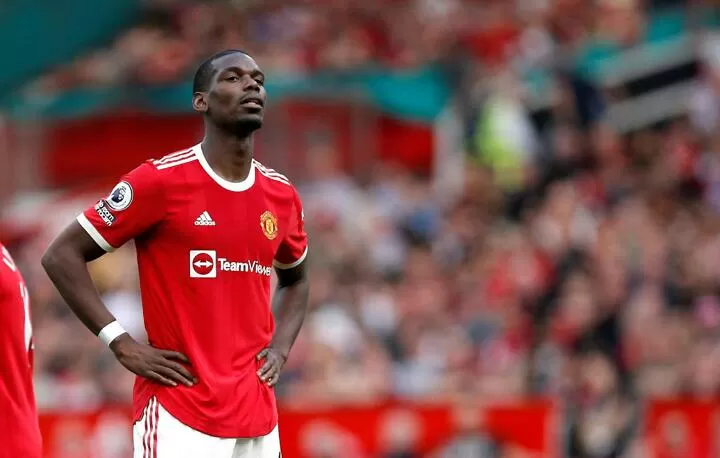 Angel Di Maria
Two years before Pogba, World Cup winner Angel di Maria arrived from Real Madrid as one of the biggest names in world football.
The signing of the Argentine was seen as a major coup at the time and a statement of intent from the club.
But he failed to settle in Manchester in part due to a burglary at his home and only scored four goals in 32 appearances – which ultimately paved the way for a swift move to Paris Saint-Germain after just one season.
Jadon Sancho
After tearing it up in the Bundesliga with Borussia Dortmund, England international Jadon Sancho arrived at Old Trafford with the expectation of being an instant hit.
That hasn't proven to be the case just yet, despite his best efforts.
There is still time, however, for the winger to turn things around, although his lack of end product as of late could soon test the patience of Ten Hag.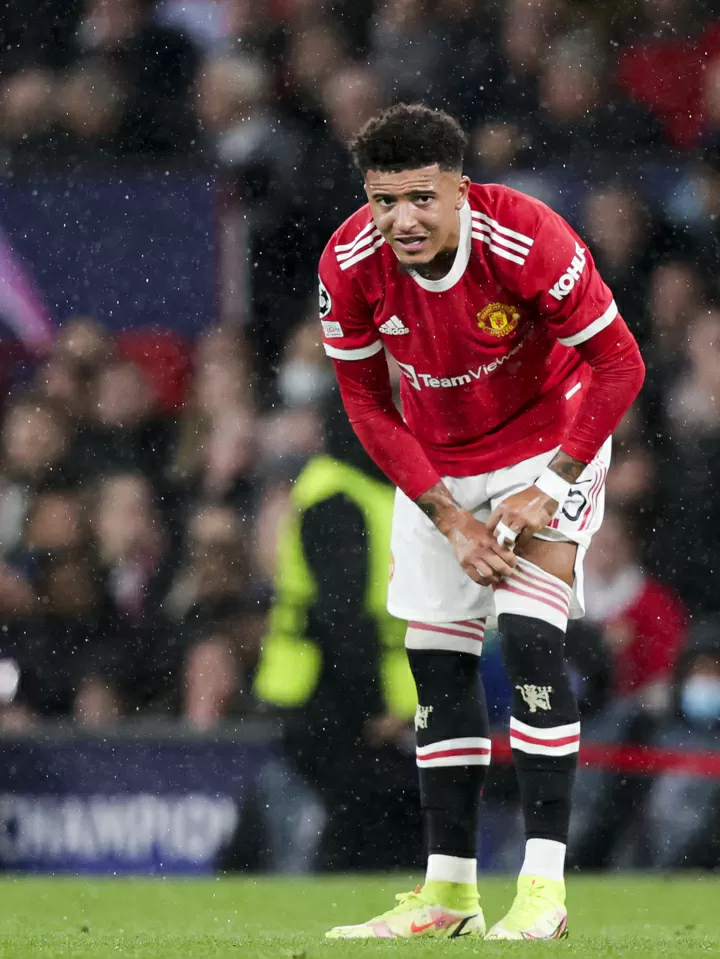 Cristiano Ronaldo
The global icon made a triumphant return to Old Trafford in the summer of 2021 – 12 years after his move to Real Madrid.
Ronaldo was the club's top goalscorer last season but his second stint at the Theatre of Dreams ended controversially thanks to a rift with Ten Hag and a bombshell interview with Piers Morgan.
It led the club to terminating his contract last December and left many United fans scratching their heads.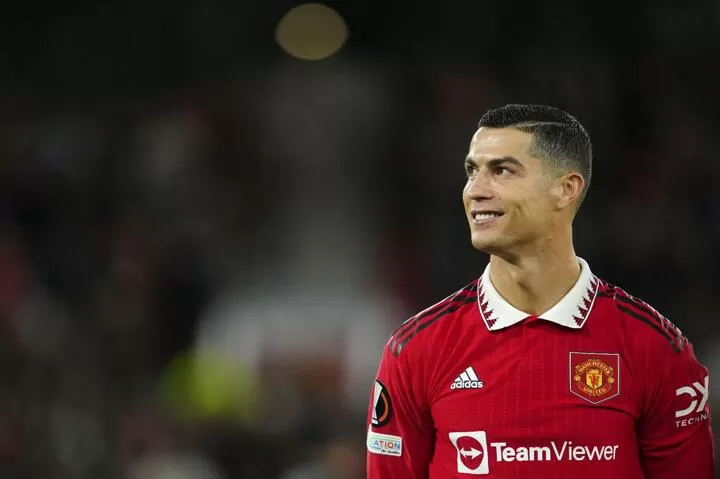 Alexis Sanchez
Although United didn't dip too deep into their pockets to prise Alexis Sanchez from Arsenal five years ago, his signing couldn't have been any more of a disaster.
The Chile international failed to hit the heights he reached at the Emirates – scoring a mere five goals and racking up nine assists in 45 appearances.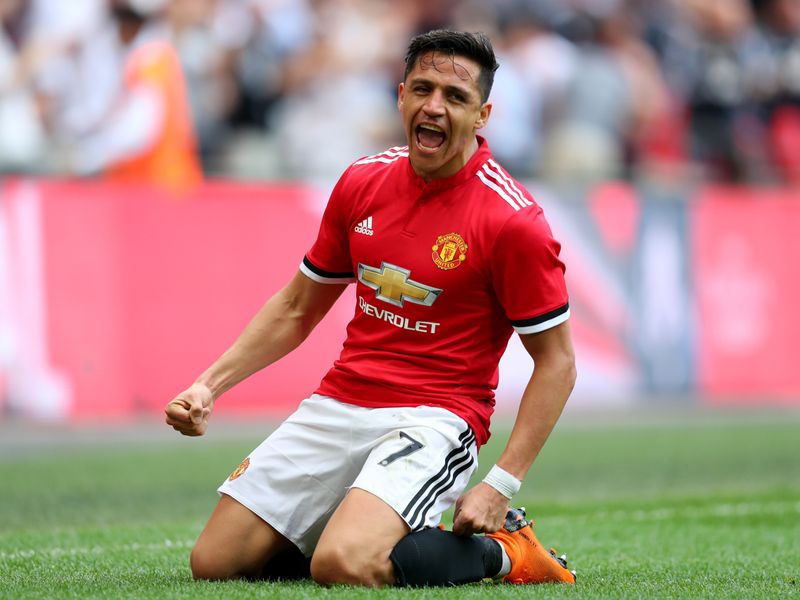 Alexis Sanchez dismal displays for the Red Devils came while he was pocketing an outrageous £505,000 a week.