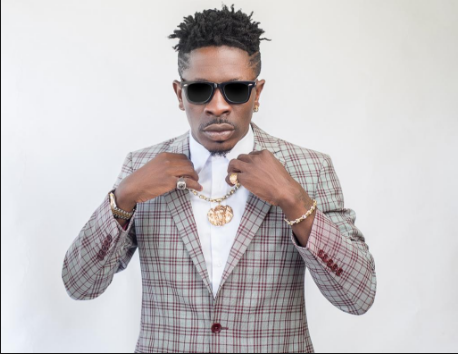 Ghanaian Dancehall artiste, Shatta Wale was on Sunday arrested by Ghana Police Service for assaulting a police officer. Over the weekend, a video showing Shatta Wale verbally assaulting a police officer went viral,with many people condemning the actions of the musician.
According to reports, the controversial singer engaged in a heated verbal brawl with a police officer, who had apparently stopped an unregistered Range Rover. The Range Rover with no plate number belonged to Shatta Wale but was being driven by another person.
Upon arriving at the place after being called, Shatta Wale verbally assaulted the police officer in charge and drove off in another unregistered car.
Speaking to Hitz FM, Director of Public Affairs of the Ghana Police Service, DSP Sheila Buckman said:
"Shatta Wale was picked up by the police on Sunday and granted enquiry bail.
"It wasn't just unregistered, it had no number plate at all, which goes against our laws.
"In an attempt for the policeman to ask questions…Shatta Wale assaulted the police officer and also exhibited insulting behaviour. Because of that, he was arrested on Sunday and he's been granted police enquiry bail to reappear at the police station this morning."
According to her, assault does not only consist of a physical battery but insults as well, especially to an officer of the law carrying out his official duties.
"If you look at Act 29 [of the Criminal Code 1960], a person does an act of assault where the intent is to lead to harm or cause any other event that will lead to harm," she said.